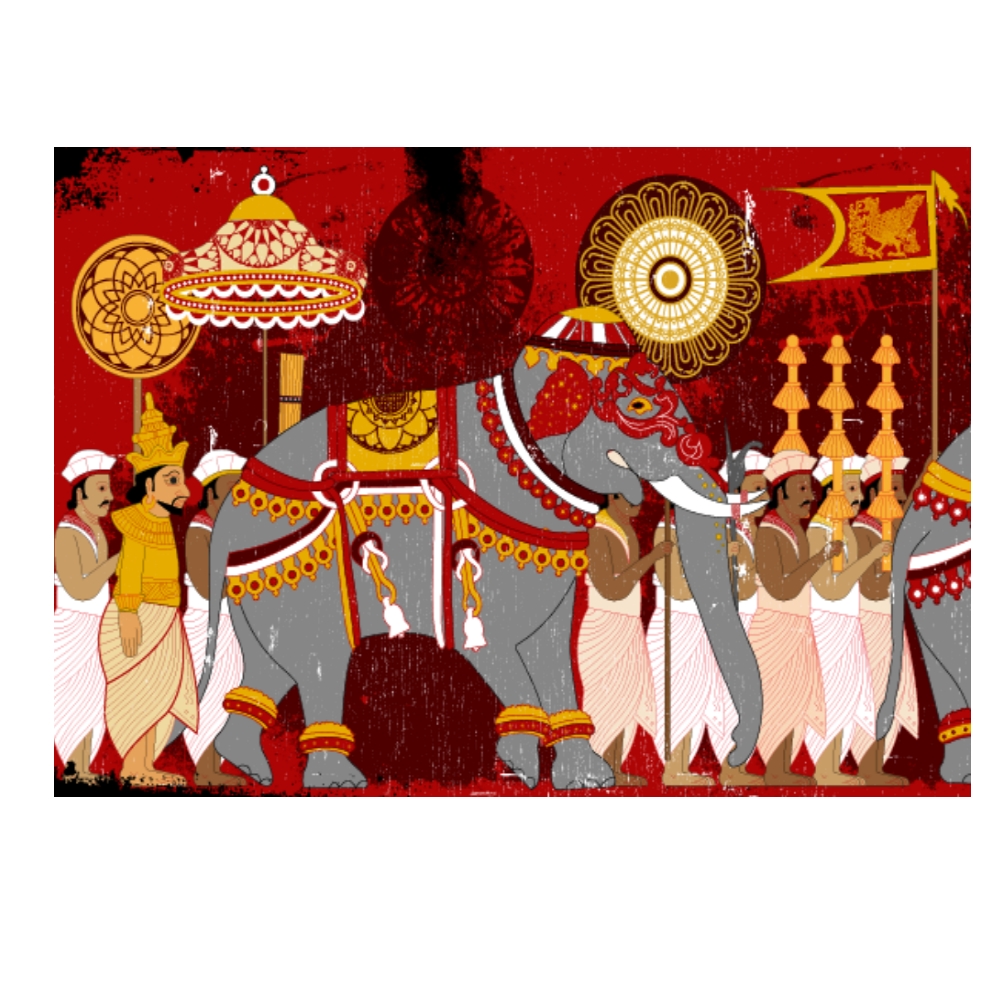 Sri Lanka's festivals of culture, colour and meaning
Sri Lanka's multicultural society celebrates a wide variety of festivals, ceremonies and events. Being a country rich in culture and history it's often claimed that Sri Lanka has more religious festivals than any other country in the world. Being predominantly (Sinhalese) Buddhists, virtually all of Sri Lanka's festivals and holidays follow the Buddhist lunar calendar with every full moon signalling the start of a new (lunar) month.
Sri Lankan Buddhists traditionally perform religious observances on festival days making offerings of flowers and food at their local temples. One of the island's most important Buddhist festivals Vesāk (The Festival of Light) is celebrated by the lighting of handmade lanterns while the Esala Perahera is celebrated with enormous peraheras, or processions, with scores of fabulously caparisoned elephants accompanied by drummers and dancers. Sri Lanka's main Tamil Hindu festivals, such as Vel Adi are also religious affairs full of ritual and colour.
Muslim and Christian festivals are more modest affairs, generally involving only people from those communities with offerings and prayers in mosques and churches. Christmas (a public holiday) is celebrated with all the traditional trappings and is eagerly anticipated by those of all religions in Sri Lanka, as a time of revelry.
Full moon days are public holidays
As for Buddhists globally, Sri Lanka's Buddhist festivals revolve around poya days; the full moon days within their corresponding lunar months. Poya days are official Sri Lankan public holidays and have special religious significance. The Buddha urged his disciples to undertake special spiritual practices on each poya day, and according to traditional belief, he himself was born, attained enlightenment and died on the poya day in the lunar month of Vesāk, i.e. Vesāk poya.
Cross cultural Traditional New Year festival
For both the Sinhalese and the Tamils, the traditional New Year or Aluth Avurudu (Sinhalese) and Puththandu (Tamil) is April 13th or 14th, the precise day and time determined by astrologers according to the lunar calendar. Where the Tamil New Year is confined to the first day, the Sinhalese festival continues for a whole week and coincides with the end of the harvest season and the beginning of the new season. People enjoy the first day of the New Year by cleaning their homes, buying new clothes, and eating a special meal together with family members.
The time between the old year and the beginning of the new year is called the nona gathe (neutral period) when people are advised to refrain from all types of work and engage solely in religious activities. Traditional New Year is a time for celebration marked by the beating of rabana (drums) mostly by women.