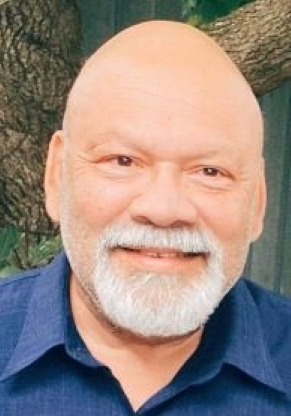 Publishing
An experienced, self-published author and creative writing teacher in his own right, Roderic Grigson has now taken the next logical step into publishing for others.
Through Grigson Publishing, Rod helps writers self-publish their books on Amazon/KDP using his expertise to guide them through the entire process.
A conference call to understand expectations and requirements

Book editing (including final proofreading and print proofs)

Book design (cover, interior layout)

Book metadata

Book description

ISBNs/Barcodes (International Standard Book Number)

BISAC Codes (used by retailers to categorise your book)

Book publishing (on Amazon for ebook, paperback, IngramSpark for hardcover)

Book pricing (12-14 global markets)

Book distribution (12-14 global markets)
Website (optional)
Acquire Domain name

Collect material for landing page, about the author, book sales, contact details

Develop website

Link Amazon book sale site to website
Marketing (optional)
Amazon/KDP

Goodreads

IngramSpark
Having previously published The Scribe Tribe - an anthology book for an Australian Writers Group in 2019 - Roderic's has published two books in 2021.
In February he published the fascinating fly-on-the-wall memoir of long-time United Nations journalist, Thalif Deen called 'No Comment...and don't quote me on that!'
His most recent release 'Cry in Your Sleep' by Australian author Bruce Hewett is a pharma-crime thriller set in the South Pacific.
Read on for more!
CRY IN YOUR SLEEP
The legend goes in Fiji, that a princess escaping a marriage arranged by her Father, sought refuge underneath a tree, beside a remote mountain lake.
In her sadness, she cries in her sleep. Her tears become the beautiful red flowers of the Tagimoucia plant, the national floral emblem of Fiji, used by the villagers for medicinal purposes.
Adrian Nicholls is fiercely ambitious, a rising star in the global pharmaceutical industry who will do anything to succeed.
Jacob Bryant is a talented Australian pharmaceutical scientist who is a champion for pharmaceutical products' ethical development.
They are both in pursuit of developing a pain-relieving pharmaceutical product from Tagimoucia's beautiful red flowers.
Yet, the Conti brothers, operating in the underworld of Sydney, see this as an opportunity to expand their growing drug empire.
Will a growing relationship with gorgeous Fijian scientist Dr Mere Koroi, distract Jacob from achieving his aims?
How will the dangerous Conti brother's interest impact the development and legitimate use of medicine under development and put their lives in danger?
How will their paths cross in the picturesque, south Pacific islands of Fiji in their race for success?
'No Comment!…And Don't Quote Me On That.'
About The Book
The United Nations, whose primary mandate is international peace and security, enjoyed some of its lighter moments when the "glass house by the east river" was occasionally rattled with loud laughter.
Did Soviet leader Nikita Khrushchev bang his shoe on his desk to attract the General Assembly president's attention during the October 1960 session? And, as rumor would have it, was the bottom of his shoe full of visible holes?
When PLO leader Yasser Arafat slept in the UN secretary-general's office, in a make-shift bedroom, was it just a one-night sleepover? But legend has it, he never slept in the same bed two consecutive nights fearing assassination?
Mobutu Sese Seko, president of then Zaire, was singled out as one of "the world's most corrupt leaders". Asked at a press conference whether he was the second wealthiest political leader, a seemingly outraged Mobutu shouted back: "It's a lie. It's a lie," and then added with a straight face, "I am only the fourth richest."
Still, despite moments of levity, the UN has survived 75 years of existence even while conflicts and civil wars continue to rage, mostly in Asia, the Middle East and Africa.
And recorded in this book's pages is a motley collection of political anecdotes picked mostly from the corridors, committee rooms and the UN's watering hole, the delegate's lounge, by Thalif Deen who has devoted most of his professional life 'reporting from the United Nations'.
About The Author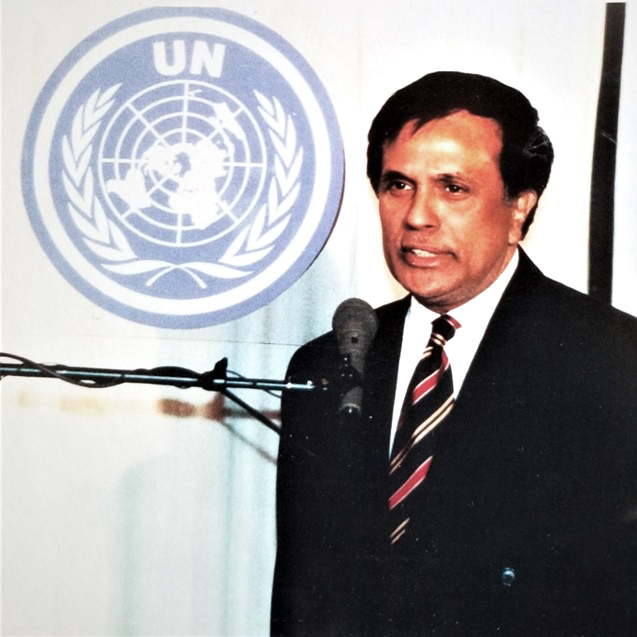 Thalif Deen, a former UN Bureau Chief and Regional Director at Inter Press Service (IPS) news agency, is a Fulbright scholar with a master's degree (MSc) in Journalism from Columbia University, New York. A former Deputy News Editor at the Ceylon Daily News and Senior Editorial Writer on the Hong Kong Standard, he once served as Information Officer at the UN Secretariat. He was twice a member of the Sri Lanka delegation to the General Assembly sessions. He has been cited for excellence in UN reporting at the UN Correspondents' Association (UNCA) annual awards presentation and shared the first prize, the prestigious gold medal, in two consecutive years: 2012 and 2013.
In his stint as a military analyst, he was Director, Foreign Military Markets at Defense Marketing Services; Senior Defense Analyst at Forecast International; and military editor Middle East/Africa at Jane's Information Group. He was also a longstanding columnist for the Sri Lanka Sunday Times, UN correspondent for Asiaweek, Hong Kong and Jane's Defense Weekly, London.
'The Scribe Tribe'
About The Book
The Scribe Tribe is a collection of short stories and poems written by a long-standing writers group known as the 'Scribe Tribe' at the Balla Balla Community Centre in Melbourne Australia.
Formed over 10-years ago, this group of aspiring writers, many from the City of Casey, meet once a fortnight to share in their love for reading and writing.
The inspiration for the anthology came after the completion of a writing exercise that highlighted the uniqueness of the writing group.
It is an unforgettable collection of short stories and poems written by a group of ordinary people who have gone to extraordinary lengths to create something that will endure forever. Every community has its own stories or narratives, which are shared as a means of entertainment, education, cultural preservation, or for instilling moral values.
Reading this book, you will find instances of joy, love, and sadness, but most of all, stories and poems about transformation, about rising from the ashes of a fire, war, or personal conflict and tragedy. Some of these authors have previously published works of their own, some have been writing all their lives, but did not have the confidence to share what they have written, while others are writing for the very first time.
Stories constitute a memory archive of a given community and are at the same time its virtual windows on the world. In forty-eight imaginative stories and poems, emerging authors from our community present the diversity of their creativity in this collection.