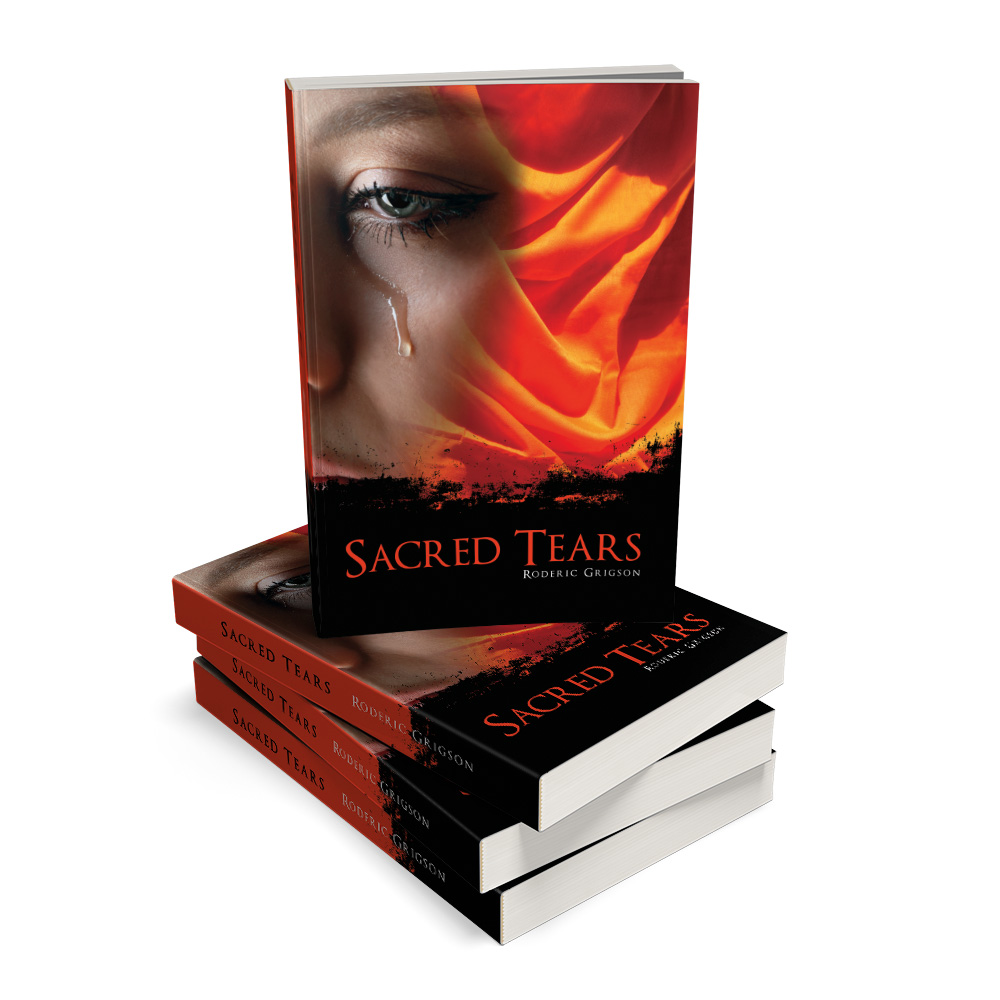 Much of what I write about in my books is based on real events both in and outside of Sri Lanka. Although the stories may be fiction, many of the settings and what the main characters experience are taken from actual fact.
Born a Christian and growing up in a predominantly Buddhist country has helped me understand its teachings of tolerance and personal peace. Working for the United Nations for over 12 years has helped me to understand different cultures and ethnic groups. Travelling to over 50 countries has opened my eyes to the inequality found in this great world we live in.
My first book 'Sacred Tears' was many years in the making. I had spent all my formative years as a child and as a teenager on the island, growing up in a country that to me was both tranquil and beautiful. My wife and I were both Sri Lankan citizens at the time, resident in the US on special visas granted to international staff members employed by the United Nations. We were living in New York, working in the iconic UN complex on 1st Avenue and 42nd Street.
We had been to Jaffna less than a year previously, to visit my wife's grandparents who lived in the temple veethi (compound) in the suburb of Nallur. I remember being advised at the time by a senior government minister whom I knew, not to travel to the north especially by road. Heeding his advice, we flew into Jaffna and came away with a sense of having stepped back in time, to a place that was still many years behind the rest of the country. We stayed for a few days and while we were there, although there was some signs of civil unrest in the town, nothing prepared us for what was to follow.
The incidents that followed the massacre of the Sinhalese soldiers in the town less than a year later made us realise that going back to our country of birth was not going to be a simple matter. Looking back at what has transpired since, there is no doubt that the communal violence in 1983 was the catalyst a few years later, for both of us to leave our jobs at the UN and migrate to Australia.
Real Life …
The idea for the story came to me after the outbreak of civil war in Sri Lanka.
While I was working for the United Nations in New York in the late seventies I served two years as a volunteer with the UN Peacekeeping Forces in the Middle East. Just before I left the Middle East in 1980 to go back to New York, I met a number of young Sri Lankan men training with the PLO in camps across South Lebanon. The civil war in Sri Lanka would not begin for a few more years and with no outward sign of unrest in the country, I was intrigued by their presence in the camps. One youth in particular, a Sri Lankan Moor from Colombo, had an interesting story to tell about how he ended up with the PLO in Lebanon.
While the story in the book is fiction, his personal experience forms the basis of Sacred Tears. Having witnessed the horrors of the Lebanese civil war when I was with the UN, I have combined my experiences with this young man's journey in Lebanon and what may have happened to him on his return to his own country. I have experienced some of the events I write about in the books. I have talked to many people, including members of my own family, who were caught up in the events that led to the war in Sri Lanka.
I believe books should do more than just tell stories. They should leave you mentally richer than when you started reading them. They will take you to unfamiliar places and times. They entertain as they inform. This is such a place. You'll be amazed at what you will find!